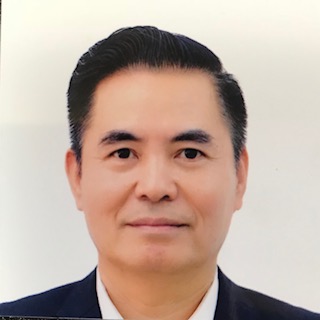 Dear valued clients,
Vietnam-IP is a professional IP firm providing services with respect to acquiring and protecting IPRs in Viet Nam as well as in other countries worldwide.
By taking into consideration our client's interests and concerns, and by regularly keeping them updated of all phases of proceedings, we strive to meet the client's expectations and do our best to assist them in acquiring their intellectual property rights.
We help and represent our clients in all types of IP proceedings including patents, trademarks, designs, copyrights. Our services include conducting availability searches, patent status checking, patent drafting, advice on the registration of patents, trademarks and designs, filing trademark, design and patent applications, counseling on the scope of protection, post-registration monitoring, portfolio management and the enforcement of IPRs.
The Vietnam-IP is led by Mr Le Dang Tho who is a well-versed specialist with long-year experiences in the IP field. He used participate in WIPO projects in Viet Nam in the capacity of a national expert. He is an active member of various local and international intellectual property organizations such as the Viet Nam Intellectual Property Association (VIPA), Viet Nam Lawyers Association (VLA), ASEAN Intellectual Property Association (ASEAN-IPA), International Trademark Association (INTA), International Association for the Protection of Intellectual Property (AIPPI), American intellectual Property Law Association (AIPLA), European Communities Trademark Association (ECTA), Asia Patent Attorneys Association (APAA), the International Federation of Intellectual property Attorneys (FICPI)....
Our team consists of professionals with diverse backgrounds and rich experience in intellectual property area. We maintain close cooperation and relationship with the National IP Office of Viet Nam and IP firms in numerous countries worldwide.
Our top priority is to provide excellent quality service to our clients according to their needs to ensure their full satisfaction.
We sincerely thank our clients for their trust in us, without them our business would not be able to grow and succeed.
We look forward to continuously serving you.
For further information, you may wish contact us at Address:
 222 Lo Duc  Street,Dong Mac Ward, Hai Ba Trung Dist., Hanoi, Vietnam
Hand phone : +84 913212968                          +84  866534068
landline:         +84 2432202190               Fax : + 84 24 322 02189
Email : vietnamip@vietnamip.com.vn       Website:www.vietnamip.com.vn
Yours sincerely,
Chairman and CEO
Le Dang Tho Attorney at law, Patent Attorney
Member of  INTA, ECTA, APAA, AIPPI, FICPI, ASEAN-IPA, VIPA